General Announcements:
Meeting Outcomes:
New Reports and Publications:
The South Atlantic Transect is a multidisciplinary scientific ocean drilling project that comprises of multiple expeditions aimed at recovering complete sedimentary sections and the upper underlying oceanic crust along a slow/intermediate spreading rate Mid-Atlantic Ridge crustal flow line at ~31°S.
Expedition 384 performed engineering testing at sites of opportunity in the North Atlantic. Testing focused on deep (>1 km) drilling and coring in igneous ocean crust, following some recommendations made by the Deep Crustal Drilling Engineering Working Group and the JR Facility Board.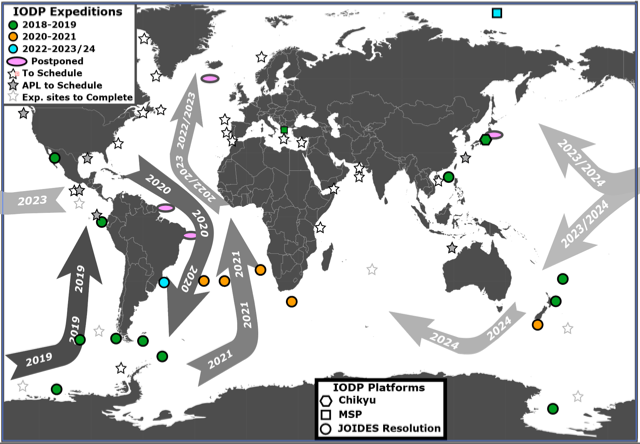 As approved by the JRFB in May 2020.
Expedition Videos