The JOIDES Resolution is installing reentry systems at five sites in advance of future expeditions. The sites form a transect starting near the Mid-Atlantic Ridge and moving away into progressively older basaltic crust. Future expeditions will examine how crustal alteration proceeds over time.  
Expedition 384 performed engineering testing at sites of opportunity in the North Atlantic. Testing focused on deep (>1 km) drilling and coring in igneous ocean crust, following some recommendations made by the Deep Crustal Drilling Engineering Working Group and the JR Facility Board.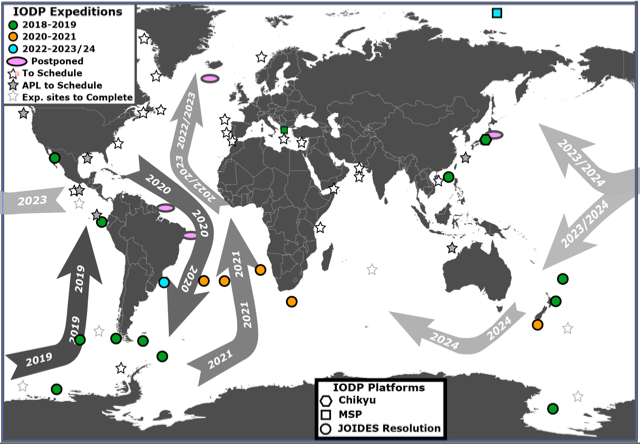 As approved by the JRFB in May 2020.
Expedition Videos